Freedom Mobility Center is the largest independent provider of Complex Power

Wheelchairs in North Carolina, South Carolina, Georgia, West Virginia & Virginia.
Complex Rehab Chairs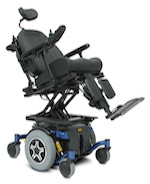 We have a highly trained staff of specialists that work closely with your health care professional to help you select the right Rehab Chair equipment.
Power Chairs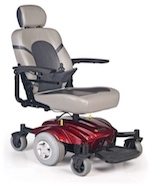 A power chair can help you live safer and more independently in your home. It provides you with security and peace of mind for you and your loved ones.
Mobility Scooters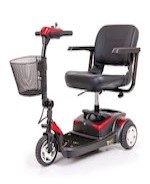 Portable mobility scooters can help if you or a loved one just need a little help getting around. Discover a newfound sense of freedom with a mobility scooter.
About Freedom Mobility Center
FREE In-Home Assessment
We Care and Take Care of You
Freedom Mobility Center, Inc., the largest independent provider of complex power wheelchairs in North Carolina, South Carolina, Georgia, West Virginia and Virginia, specializes in helping provide our patients, with the correct power wheelchair or complex rehab chair for their needs, as determined by their physician or Licensed Certified Medical Practitioner.
Freedom Mobility Center, Inc. has been in business for over 16 years and is a locally owned and operated Durable Medical Equipment Pharmacy specializing in the placement of Complex Rehab Chairs and other Power Mobility Devices. We are accredited through JCAHO (The Joint Commission on Accreditation of Healthcare Organizations), and we provide power wheelchairs and complex rehab chairs to patients by physician referral.
Service & Repair
Freedom mobility Centers highly trained technicians offer superior service by helping you maintain your mobility device.
Request Service
Very knowledgeable and friendly staff. Very fast with getting the needed documents and authorization needed for insurance. Would recommend to anyone with any mobility issues.
Great customer service, very helpful in stressful medical crisis. Knowledgeable on all kinds of medical equipment.
Accreditations

Working with Physicians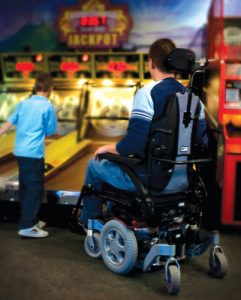 Our staff consists of assistive technology professionals, patient mobility specialists, Medicare and private insurance specialists, and mobility trained service technicians that are highly qualified and experienced. We only work by physician referral and are dedicated to being the physician's "eyes and ears" in the patient's home. Though our Mobility Specialists and Assistive Technology Professionals make personal visits to patient's homes for evaluation, we still believe the prescribing health care provider has the ultimate authority over the decisions made for their patients.
All of our Power Mobility Devices (PMDs) are delivered in person and include a 1-2 hour training session so the patient will know exactly how to operate their PMD, and are comfortable and happy. Unlike other national chain stores, we do not make promises of free power wheelchairs or make doctor appointments for your patients. We also do not send and resend multiple forms and questionnaires to be signed, changed, and resent.
We follow all Medicare guidelines regarding a patient's qualifications for PMDs, and we are aware that Medicare does not accept supplier generated forms, questionnaires or checklists. We offer short, informal in-services, lunch and learn programs for physicians and their staff. These programs are designed to cover qualifying diagnoses and conditions a patient must present to qualify for a Power Mobility Device.  We also discuss how to properly chart your patient's face to face mobility exam so that Medicare's requirements are met.
Dedicated to Our Patients who Require a Power Mobility Device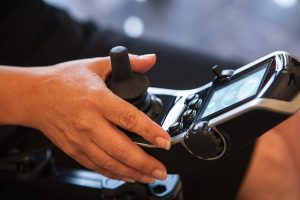 For patients in North Carolina, South Carolina, Georgia, West Virginia and Virginia we pledge to provide a PMD that matches your lifestyle and activity level and will help you learn how to use your device. We hope to give you the independence that you were lacking before working with us, and we can find a device that works for you regardless of your situation. Through seating and mobility assessments, equipment trials, insurance specialists, and delivery and training, we will assist you in any way that we can to allow you the life that you have wanted for a long time.
At Freedom Mobility Center, helping you maintain your independence is our goal. We understand a change in mobility can be challenging and we want to be your partner throughout this transition. Complex power wheelchairs come in a variety of types and are adaptable for modification in many ways. We specialize in providing the best our industry has to offer for all medical needs. Our team of mobility specialists and Assistive Technology Professionals work hand in hand with physicians and therapists. From in-home assessments to training and service, our team provides you the personal attention you deserve to ensure the best mobility solution for your independent lifestyle.
At Freedom Mobility Center, we assist you and your doctor every step of the way. Our highly trained staff are dedicated to helping you with selecting the right power chair to help you maintain an active and satisfying lifestyle.