Looking for a Reliable Rehab Power Chair?
For patients needing Complex Rehab Chairs, we have a highly trained staff of specialists that will work closely with your health care professional to help you and your loved one in selecting the right equipment to assist you in achieving maximum mobility based on your Neurological, Skeletal or Myopathies condition. We are dedicated to assisting you in returning to the lifestyle that you and your family members deserve.
At Freedom Mobility Center, helping you maintain your independence is our goal. We understand a change in mobility can be challenging and we want to be your partner throughout this transition. Complex power wheelchairs come in a variety of types and are adaptable for modification in many ways. We specialize in providing the best our industry has to offer for all medical needs. Our team of mobility specialists and Assistive Technology Professionals work hand in hand with physicians and therapists. From in-home assessments to training and service, our team gives you the personal attention you deserve to ensure the best mobility solution for your independent lifestyle.
Freedom Mobility offers a complete line of rehabilitative chairs and accessories to fit all your complex rehab medical needs. We offer services through North Carolina, South Carolina, Georgia, and Virginia.
We assist you and your doctor every step of the way.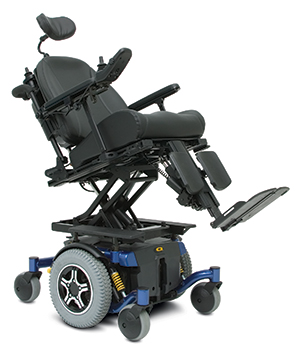 Sunrise Medical
Sunrise Medical is a world leader in the development, design, manufacture, and distribution of manual wheelchairs, power wheelchairs, motorized scooters, and both standard and customized seating and positioning systems.

Quantum Rehab
Quantum Rehab® is dedicated to being the premier global innovator of consumer-inspired complex rehab mobility technologies that not only deliver medical comfort, but also the features needed toward overall well-being, serving the entirety of users' activities of daily living.