How Our Service Department Can Help
Freedom Mobility Center understands that providing superior value in the service department is the number one way to earn patient loyalty. Our trained service technicians work to make sure your power mobility device is well maintained and running properly.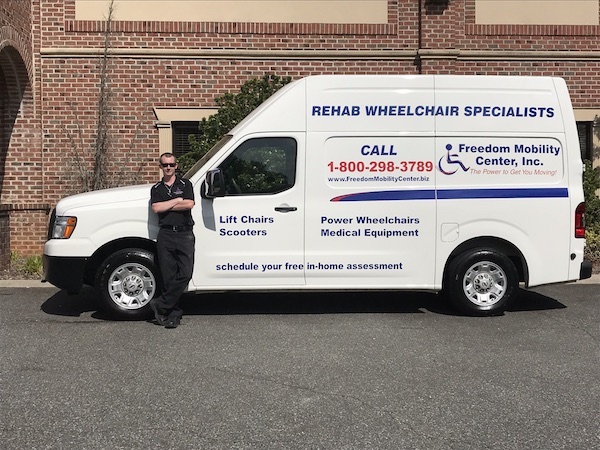 Maintenance and Repair For Your Power Chair
We are prepared to address your service needs on your schedule. We work with you and your care givers to set up the most appropriate time to perform maintenance and repairs at your home. In addition, when a major repair is needed that may not be able to be performed at your home we offer loaner/replacement chairs to ensure that you will continue to have the ability to move around.
Most of your service repairs and maintenance needs are covered by your insurance plan and Freedom Mobility Center takes pleasure in filing those claims for you.  We also offer payment plans for any out of pocket expense you may incur.
Parts and services include:
Batteries and Chargers
Joysticks and power modules
Motor replacement
Seating cushions
Adjustable Arm Rests
Elevated Leg Rests
Tire Assembly
Vehicle Lift Installation
Threshold Ramps
Single Fold Aluminum Ramps (3' and 6')
Oxygen Tank Holders
We maintain all power mobility devices and related equipment regardless of where you purchased it. Every service call is an opportunity to earn your business and prove our commitment to keeping you mobile by exceeding your expectations and providing superior customer service.
We also offer repair services in Charlotte, Hickory, Mooresville, Raleigh, Savannah and surrounding areas.