Use a Mobility Scooter for Extra Help Getting Around.
Some folks could benefit from just a little help getting around. Portable mobility scooters can fill those needs. At Freedom Mobility Center we feature scooters from Golden Technologies. Click on the links below to preview Golden Technologies' Scooters.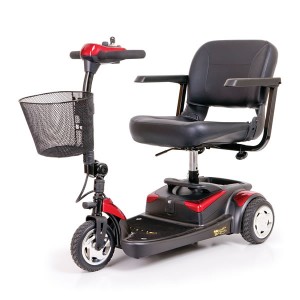 Golden Technologies
Discover a newfound sense of freedom with a mobility scooter. One of the portable mobility scooters that Golden has to offer will sure to be the right fit for you. All models provide the industry's highest levels of performance, comfort, dependability, and stability. The skilled designers at Golden combine the most technically advanced components with outstanding designs.